This is not a rhetorical question.  Can somebody please help me to understand how to utilise talking therapies?  Because in all truth and honesty they have never made sense or been of any use to me.
I received a completely unexpected phone call the other day.
I had been forced to have a medicine review for Amitriptyline because it was originally prescribed to me about four years prior to my recent request.  The doctor who prescribed it initially wrote a script for a massive amount of pills, (probably in the hope that I would just shut up about my trapped nerve) but a good number of the boxes went out of date before I got a chance to use them.
However, I made a foolish error when being grilled by the current doctor – I mentioned that I used the 10mg dose primarily as a type of sedative.  So, despite the fact that I really only take about 20mg a month, it was noted as a type of misuse.  He prescribed me with fourteen tablets and stated that I would be referred to a sleep clinic (I had tried to get that very referral about a decade ago, so I guess this is a win, of a kind…)  What he didn't mention, however, was that he'd also referred me to some kind of talking therapy 'thing'.
It was at the end of a long week of ping-ponging between three different hospitals that I got the call.  To complicate things further, the Rheumatologist I had seen that day mentioned that he was going to insist to my GP that I have CBT for Fibromyalgia (I don't get along with CBT, but I wasn't going to risk burning an already rickety bridge), so when a random woman called me to talk about therapy all I was thinking was "well, that was bloody quick!"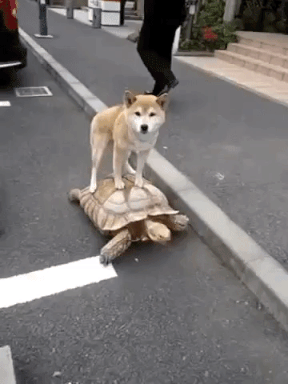 The other complication was that I was exhausted and couldn't quite make out what she was trying to tell me.  It was only the topsy turvy rendition of what I'd told the GP that made me realise what was actually happening.  There were some things that had obviously been misheard (if I was only getting two hours sleep a night, I would be totally psychotic by now…) which led me to totally dismiss the entire phone call as a well-meaning mistake.  I told her that I get at least eight hours (when medicated) and therefore had no real issues to deal with.  As the call ended I was actually quite annoyed at the GP for deciding to place further strain on the already thinly stretched mental health services by trying to refer someone who clearly didn't need counselling.
It's a running joke between me and my sister that we were raised like boys: emotional pain wasn't worthy of our mother's attention
Fast forward a couple of days and all of that necessary but exhausting running around had caught up to me.  I have a full-blown cold and life feels more hellish than usual.  Fine, I think, I'll take whatever medicines I need to and sleep it off in a few days. Unfortunately, a 'few days' later the cold was still squatting inside me like a toad* and giving me no indication that it ever planned to leave.  Okay – more medicine, more superfoods, more sleep.  Nope.  This thing was relentless.  Stretching out over a week and threatening to derail another scheduled hospital visit.  And that was when I felt it: the despair.
Colds come as part of the territory of having an overworked immune system (thanks, Endometriosis!) but they were the one thing that I would actually recover from.  But here I was watching all of my minuscule, but important, plans getting trashed like rotten party food, and within those plans lay the entirety of my coping mechanisms. Skating and the cinema, the two things that allowed me to just disappear for a while had been stalled – and the keeper of my sanity, Ice Hockey, was under serious threat.  All of a sudden telling the woman on the phone that I was essentially okay seemed like 'a tale told by an idiot'. I needed to feel better and had no idea how to do that without my external tools.  But, knowing that the first mental health contact was set up by my GP meant that there is that second lifeline from the Rheumatologist – the only trouble is that I literally have no idea how to 'do' therapy.
It's a running joke between me and my sister that we were raised like boys: emotional pain wasn't worthy of our mother's attention and physical injury had to be close to life threatening to warrant any tears.  While on the one hand, it created the illusion of a type of emotional robustness (or coldness – we've both been labelled 'Ice Maidens' at various times in our lives) it has also meant that we have difficulty recognising our own emotions in an abstract sense.  I can easily tell someone how a film made me feel, but without some sort of catalyst the most anyone is going to get out of me is a shoulder shrug or a redirect – 'what do you think I should be feeling?"
The problem is further compounded by the constant reinforcement, which still occurs to this day, that what we feel is unimportant: so when someone tries to tell us the opposite it's almost as if they're not just telling us that Narnia is real, but also that we've been living there our whole lives.  I know in my case that it creates such a huge cognitive dissonance that my first instinct is to withdraw trust and retreat inside my trusty armour.
So that's why I'm asking (and, as I said before, this is not a rhetorical question) for any advice on how to truly employ some kind of talking therapy; because, at the moment, I know that I need to rearrange the furniture in my head but I keep chasing away the Feng Shui expert.
And I still have that blasted cold!
*Kudos to anyone who gets this pop-culture reference…